The BBQ Pitmaster that Started it All in KC
Before the BBQ greats like Ollie Gates and Arthur Bryant reigned the OG pitmaster, the King of KC BBQ himself, Henry Perry. Henry Perry was an American chef and BBQ restaurateur in Kansas City, Missouri in the early 1900s. He was called the "Father of Kansas City Barbecue" and for good reasons too.
Perry was born in Tennessee, near Memphis, and worked on steamboat restaurants on the Mississippi River and Missouri River before moving to Kansas City, Missouri in 1907.
He started his business by selling barbecue from a pushcart. After growing in popularity he later opened "Perry's Barbecue" restaurant in the Garment District of KC at the corner of 19th and Highland. Perry sold traditional smoked meats, wrapped in paper, but also served up a few peculiar items as well like opossum, groundhog, and coon.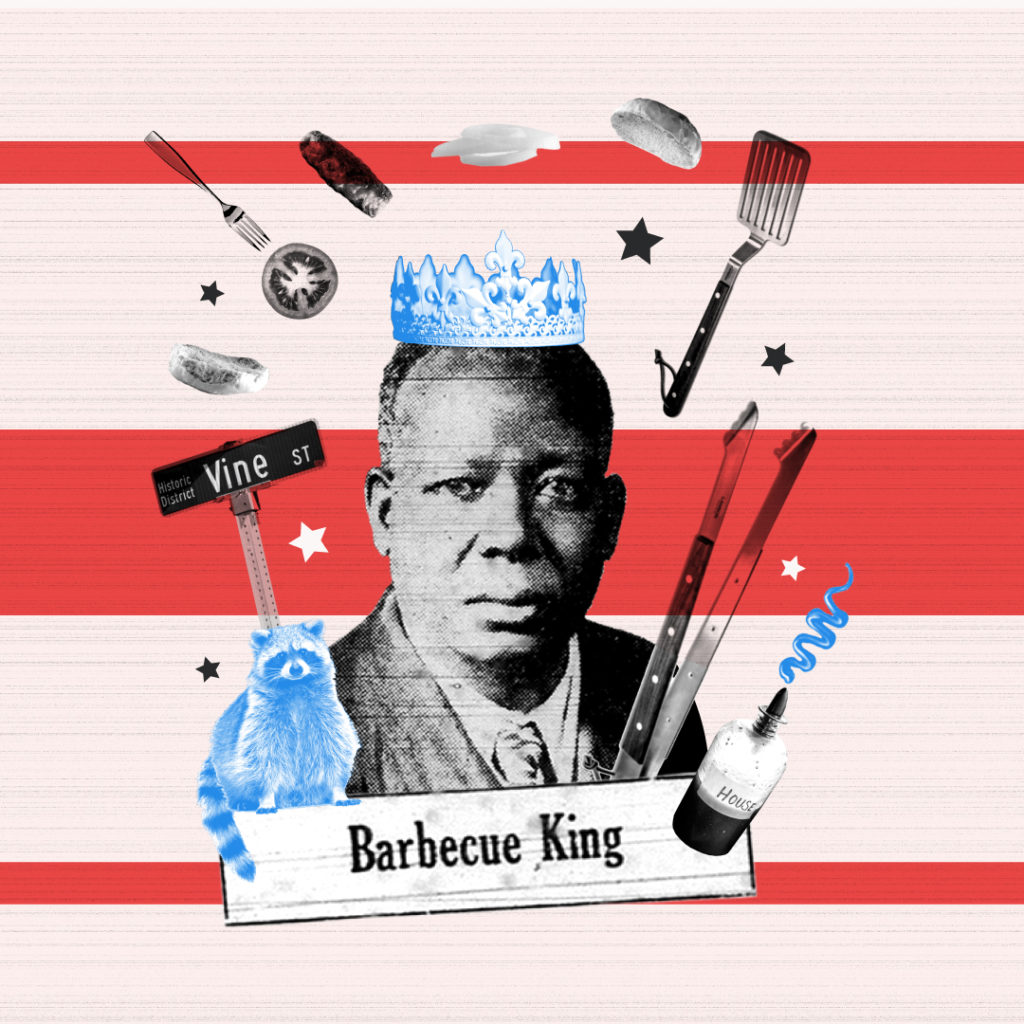 Not only was Perry known for his amazing barbecue, but he was also known for his compassion for the less fortunate. On July 3rd, 1920 he fed 1,000 Kansas Citians for free, yes you read that right, FREE. All elderly members of the community were invited, as well as women and children, and the guests ate on the lawn outside his restaurant. The KC Sun newspaper ran an article on Perry's Free Barbecue Dinner further showcasing his generosity in the local KC community. It read, "Tables will be spread on the lawn and all who come will be served to their heart's content."
When asked "why?" Perry said,
God has been so good to me.
After Perry's death, in 1940, Charlie Bryant took over Perry's Barbecue and later sold it to his brother Arthur Bryant, curator of the famous KC BBQ restaurant Arthur Bryant's Barbecue. Ollie Gates, an old employee of Perry, later went on to create Gates Barbecue – another KC staple. It's no wonder where the KC BBQ greats learned it all from.
Exactly 100 years after Perry's generous act local KC businesses, like Joe's KC and Jones BBQ, are teaming up to honor his memory. Kansas City Barbeque Society CEO, Emily Detwiler, explains that on July 3, 2020, they will be cooking up 1,000 meals and distributing them to 10 different non-profit organizations that serve under-served communities around Kansas City. 
Mayor Quinton Lucas has also designated July 3rd as "Henry Perry Day", in Kansas City, in honor of the Father of Kansas City Barbecue. Celebrate July 3rd by grabbing some KC BBQ and giving back to the KC community!
Kansas City BBQ is a staple across the Midwest and will forever be on the map for amazing BBQ and legends like Henry Perry.