Our very own Nikky McCormick was selected as one of 30 Black designers nationwide to participate in Pick Progress' 2023 Pick Posters project. Read on to learn more about the project and Nikky's incredible poster.
Pick Progress is a photo project started by Kansas City-based creative Chandler Johnson, focused on sharing black stories, black culture and black style. The project's aim is to "connect Black artifacts and phrases with today's urban community." For 31 Days, the project spotlighted black perspectives and opinions with plastic afro-picks bearing black empowerment phrases. Check out the pilot photo project here.
"The afro-pick has been a haircare tool for over 6000 years… it is also a powerful symbol of black pride and empowerment. In the 1960's, the afro-pick with a black fist-etched handle proved that style could have social and political influence."
After the success of the initial photo series, Pick Progress launched a sequel. In partnership with AIGA Kansas City and Babes Helping Babes, the "Pick Posters" project aims to highlight black designers, showing the design world that people of color are 'out here.' 30 Black creatives from across the globe were invited to design posters based on the black empowerment words and phrases highlighted in the original Pick Progress series.
We're very proud of Nikky who was chosen to contribute to the Pick Posters project. Along with being a gifted graphic designer, Nikky is also a licensed cosmetologist, interior designer, and entrepreneur.
"Being a creative allows me to express my thoughts and feelings. Design is my muse. It is my five-star spa. Without it, my world would be black-and-white."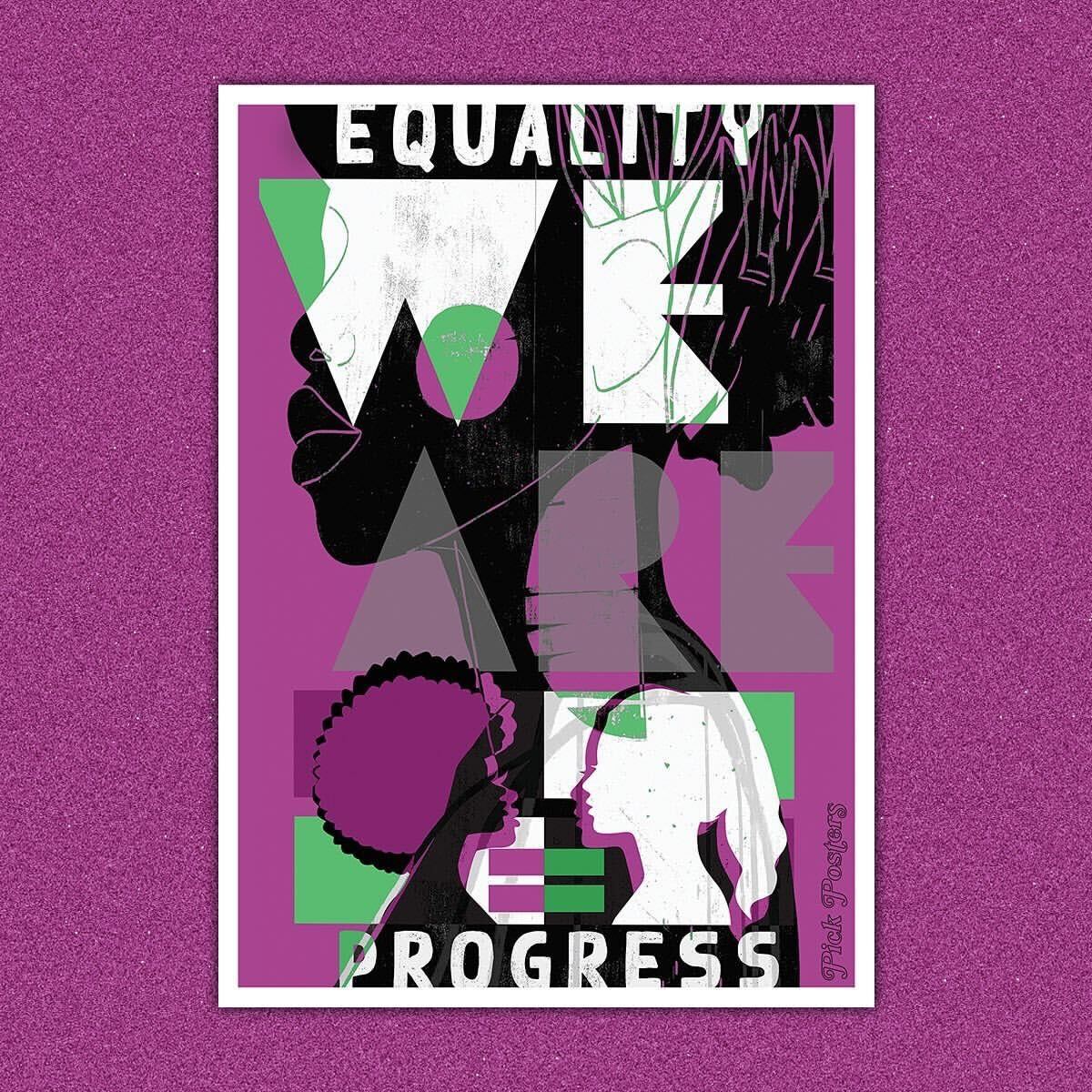 "I wanted to show the challenges we face to be equal. Since I've been in the creative industry, I have struggled to find others like me. I've often wondered if I had to stay neutral for my work to be accepted. It can be messy and complicated, but we should always be a work of progress."