"Variety Kansas City x Yoodle
Variety the Children's Charity of Greater Kansas City is a community-based organization that focuses on helping every child Be Active, Be Social, and Belong.
Listen to our newest episode as we chat with Deb Wiebrecht, Executive Director and Chief Inclusion Officer of Variety KC, and discuss powerful perspectives, challenging inclusive standards, and how the message of hope and inclusion is changing the metro area, one family, at a time.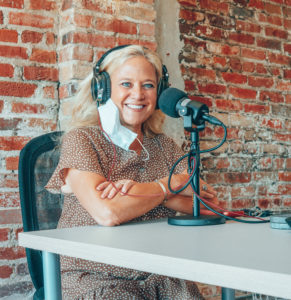 During the COVID-19 pandemic, Deb has been doing a lot of forward-thinking about what we all can do in the future to make the world better for all people.
In this new normal COVID world, the needs of families with children with disabilities continue to grow. Normal activities that able-bodied people take for granted include things like:
Changing an adult in a restroom where changing tables are meant for babies and toddlers.
Parking your adaptive van and the time it takes to go inside.
Knowing that you can't join the crowd in a stadium's stands because your wheelchair can't go up the stairs.
Playing baseball on a regular field isn't possible because your wheelchair can't easily get over the dirt and bases.
Imagine going grocery shopping while pushing a wheelchair and a shopping cart at the same time…
1/4 of our population has special needs. It costs 4x as much money to raise a child with special needs than a child without disabilities. Variety KC is raising funds to change this and make places like community playgrounds, baseball fields, and grocery stores more accessible for all.
Addressing the needs of more of the population is the driving force behind Variety KC's mission. Variety has started a cultural change in Kansas City, by making public places more inclusive and accessible, and by giving parents a voice to ask for what their children want and need.
"We want to build a playground for all kids. Where all kids can be active, be social, and belong. If Variety KC is involved…it's for all kids." – Deb Wiebrecht
Variety KC is the first in many ways and continues to push for that. There was a huge impact from their first-ever inclusive baseball field, in Independence, MO. Able-bodied kids were playing alongside special needs children. The impact really showed when the friendships were formed, and everyone there realized that people aren't really all that different. This is the #InclusionRevolution.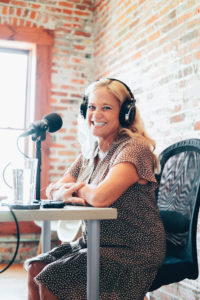 Variety is changing the world by helping kids and families enjoy adaptive playgrounds, sensory rooms and backpacks at local performance centers, Variety KC parking spots around town, and mobility and communication equipment. Last year, Variety KC helped over 1,000,000 KC kids last year!
On August 20, 2020, Kansas City Mayor Quinton Lucas and the City Council passed a resolution announcing that Kansas City Parks & Recreation will make Kansas City the first in the USA to make all future playgrounds inclusive for all kids! 
When asked what's your "why" for doing this…Deb answered, "That's easy…We're making a difference." ❤️
Will you be a part of making the future for all kids more inclusive?
Donate today at VarietyKC.org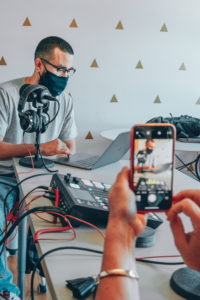 Don't forget to subscribe and catch the full episode below.
Available on Spotify, iTunes, or where ever you listen to your podcasts!